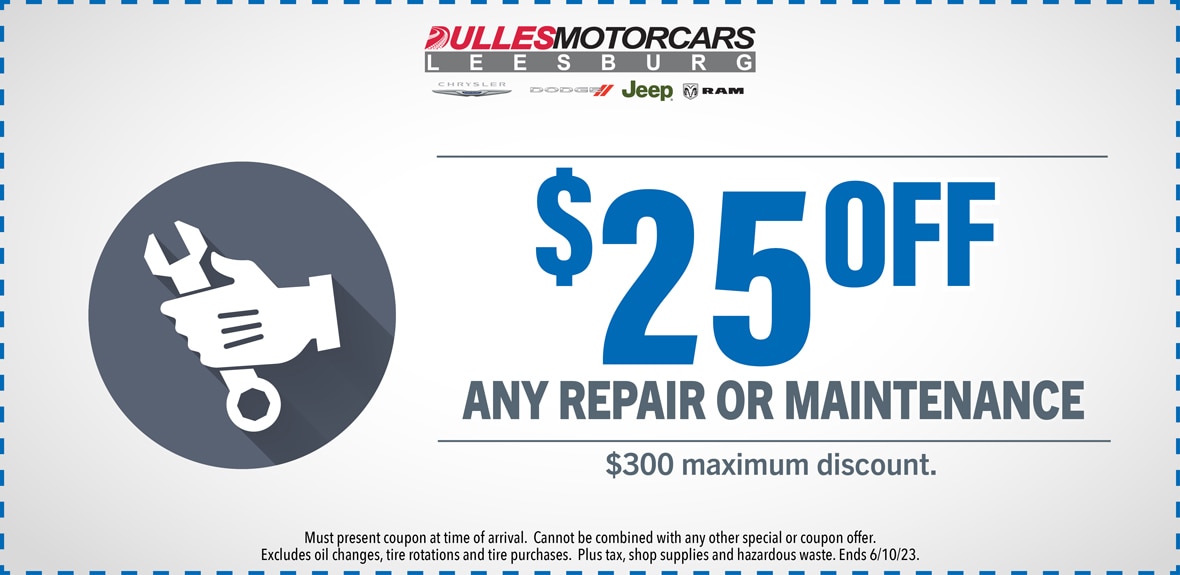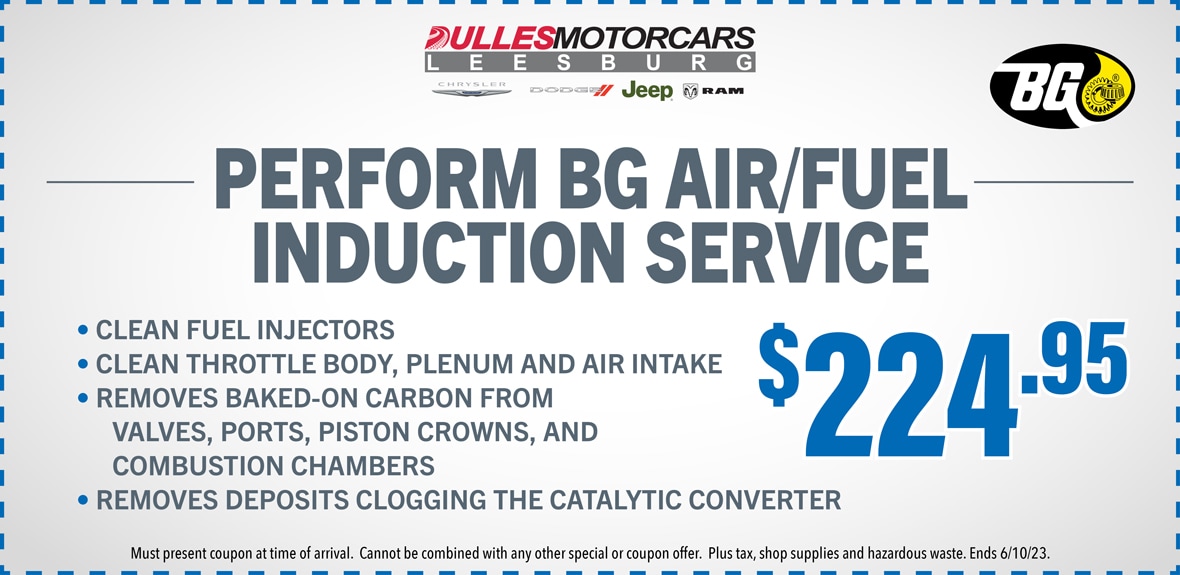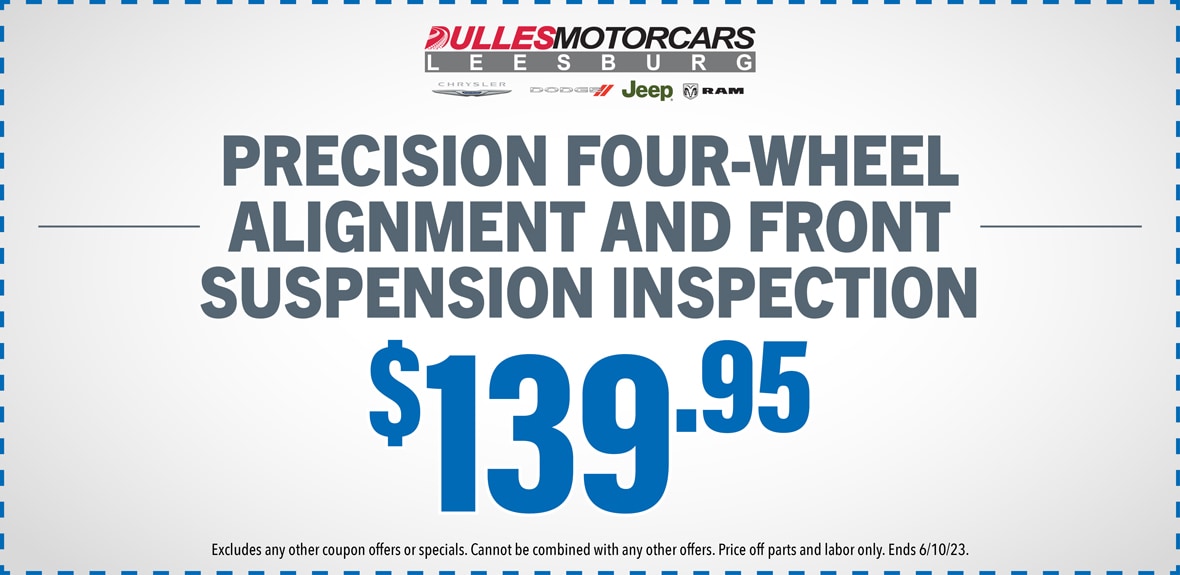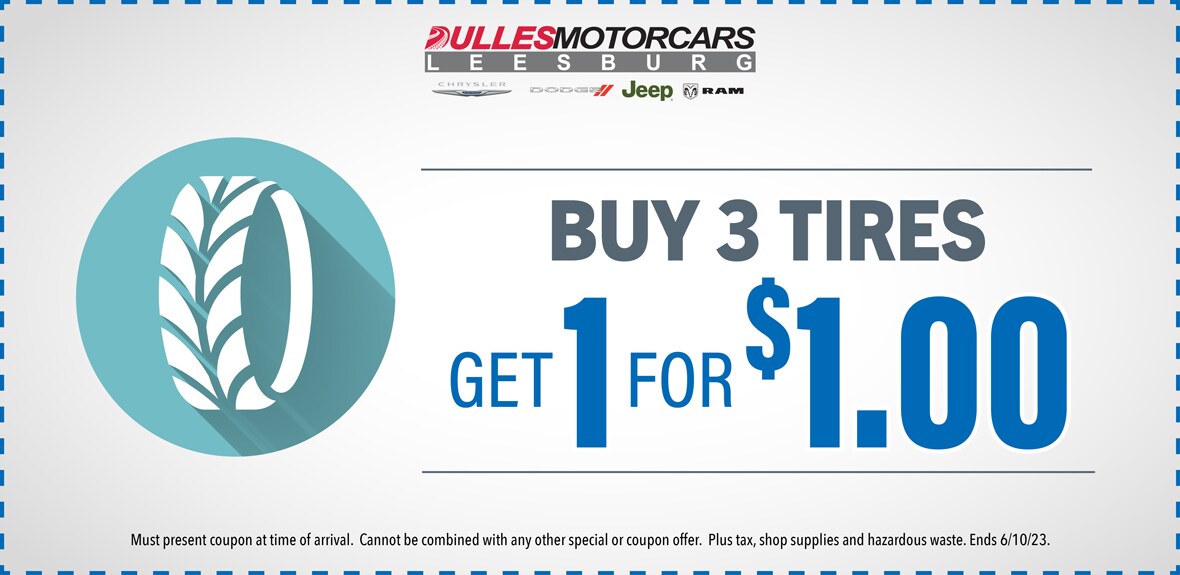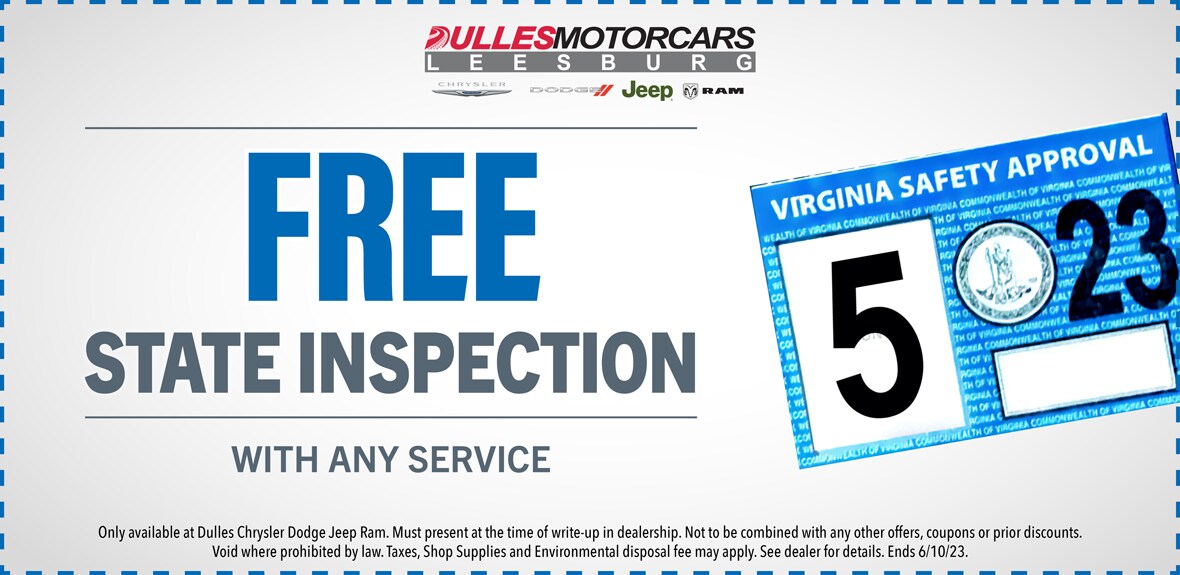 Maintenance matters: That's why we offer our service specials
As part of our vehicle ownership family at Dulles Chrysler Dodge Jeep Ram in Leesville, VA, you understand the vital importance of regular, factory-recommended maintenance. To help you start or keep up a program of regular service and maintenance, we provide you with the money-saving deals on this page. Our goal, of course, is to help you get longer life and better performance from your family vehicles.
The importance of regular oil changes
A regular, factory-recommended oil and filter change can help your Chrysler, Dodge, Jeep or Ram vehicle run better and provide the reliability you're expecting. That's why we frequently offer a special price on oil changes. Your engine simply can't give you its best when there's dirt and grime in your oil, coursing through your engine. A regular oil change flushes out contaminants and fills your engine with fresh, clean lubrication.
How often should you change your oil? It's based on how you drive
If you have an "average" mixture of city and highway driving, today's more refined synthetic motor oils can allow you to go as long as 7,500 to 10,000 miles between oil changes. If you do more start-and-stop driving in urban areas, you might need more frequent oil changes. Check with our service manager for the expert recommendation you need for your driving style around Fredrick or Tysons Corner, VA .
Seasonal maintenance: We can help you get weatherized
For conscientious drivers here in the D.C. area, our experienced service specialists can provide seasonal maintenance services. In cold weather, that can mean an antifreeze flush and refill, as well as new wiper blades to help you see in the snow and winter tires for better traction. In warmer weather, we can check your AC before the temps start soaring. We can also re-charge or do AC repairs as needed and check your key fluid levels.
All-weather maintenance services
Tire car is always important, yet it's a frequently-neglected area of maintenance that can be costly if not done regularly. Regardless of the weather, it's wise to rotate your tires with every oil change to help them wear more evenly. Getting a regular wheel alignment is another effective way to help your tires wear well and deliver the safety your family deserves. We'll tell you when your tires need replacement and provide an excellent selection.
Another crucial all-weather maintenance matter is your battery, and we can check it with every oil change. We can clean any corrosion off your battery cables and connections to help your battery extend its life. We'll assess your battery's power level and remaining life expectancy. If your battery is nearing retirement, we can offer excellent replacement options so you don't get left stranded a long way from Sterlling, VA.
Help your car be genuine: The value of genuine Mopar® parts
Your Chrysler Dodge Jeep or Ram was built with high-quality components. That's why you need genuine Mopar® parts when you need any kind of replacement, to help your vehicle maintain the same level of quality. Cheaper generic parts from an all-purpose mechanic might seem like they'll save you money, but the lower quality can end up costing you more than you save in the long run.
Keep an eye on our specials while we keep an eye on your car
We often feature a "Buy more/Save more" offer that's worth looking for or asking about. The more you invest in a service visit, the more we can often trim the bottom line of your bill. Ask our service manager to help you set up a program of regular, factory-recommended maintenance to keep your car, truck or SUV running well. Schedule a service or maintenance appointment today at Dulles Chrysler Dodge Jeep Ram in Leesville, VA.